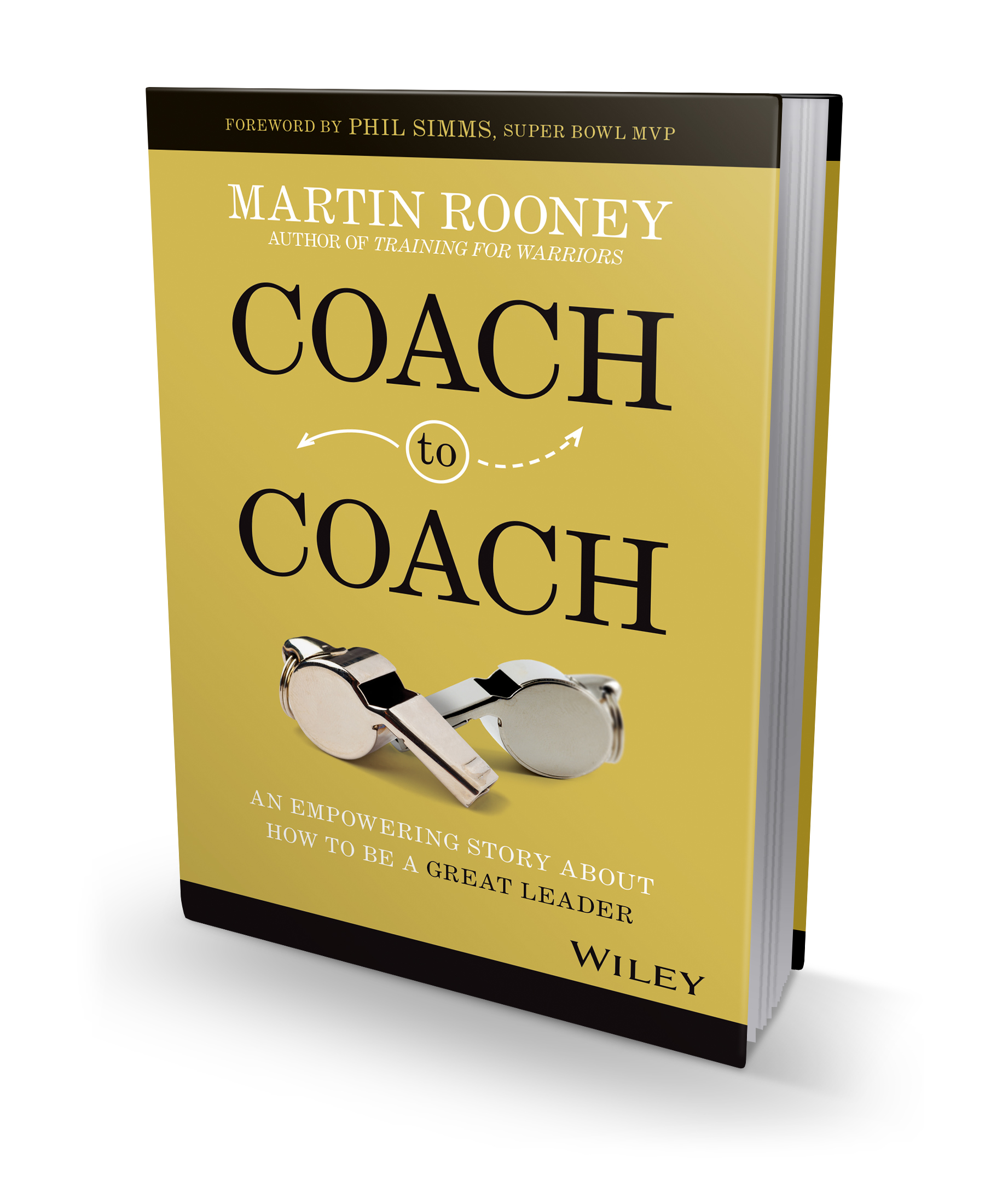 Over the last few months, I have fielded a couple of common questions:
"What happened to all the emails of my latest adventures?"
'When are there going to be some new Into the Roar podcasts?
My answer:  I needed a "break."
By the end of this email I am sure my big explanation will have you as excited as I am about why I took my little "Sabbatical."But first let me explain why I have seemed a little "distant."
After 6 years of weekly emails and two years of weekly podcasts, I finally reached what I have often referred to as the most dangerous word in the English language:  Busy.
Yes, even me.
I had so much going on with my business and personal life that the additional hours a week I put into writing and podcasting were putting stress on me and my relationships.  I felt like I had something even bigger inside of me to share, but I never had the time to do anything about it.  So, instead of complaining (and yes, even I started with that!) I decided to see what I could do about it.
I started with taking a week off from blogging and podcasting.  To be honest, I felt like I was letting you and everyone else who followed my work down.  Quitting was hard.  Although it was difficult to quit the habits I had developed, you will learn today that quitting a few little things opened the door for something much greater.
But before my big reveal, let me ask you, "Have you completed the big goal that you know is waiting inside of you?"
If you are like most people, you might have answered, "No." When I ask people why they haven't reached their biggest goals or produced their greatest work, usually the answer is the same one I had: they are just too busy.
"I am too busy to work out."
"I am too busy to spend time with my family."
"I am too busy to get enough sleep."
"I am too busy to eat right."
"I am too busy to start on my big project."
You might feel guilty giving those answers, but I know what you are talking about.  You know why?
Because my life had grown too busy too.
Seemed like I had made everything small in my life take importance over the big things.  I had a consumption problem and didn't want to admit it.  And no, I am not talking about food or alcohol issues; yet my consumption problem was just as damaging for my health and family.  I was consuming too much of my time with distractions!
I had lost sight of what is important.  This inability to exactly decide how to consume information was consuming valuable time.  I was missing things my children were doing.  I didn't have the time for what was most important.  Yes, even "Mr. Discipline and Productivity" was finding it harder to fit in his family and workouts.  Why?
Because all the little things in your life can block the big things from happening.
In order to get my life under control, I had to assess where I was spending my time.  I had to do what I now call my "Busy Inventory."
I first detailed out my day where I was spending all my time.
Then I assessed what was the ROI on the time I was spending.
I didn't like what I found.  I discovered a lot of time spent and not much to show for it.
Then I did a iPhone update and my findings got worse.
If you have an iPhone, and you have done a recent update, you may have found you can get a lot of data about your "screen time."
After completing my "Busy Inventory," I came to My Time Problem Diagnosis: My phone was consuming too much of my time.
Why?  Because I was making what could be one of the greatest mistakes you can make:  I let my NUNI take the place of my NUMI.
I was letting the Non Urgent Not Important things stop the Non Urgent Most Important things from happening.  And most of it had to do with my phone.  Although I made the initial excuses that my phone use was "all for work," I knew had to be more efficient.  I was living like work was the thing of most importance and everything else happened if there was any time left.
Unfortunately, there didn't seem to be much time left over at the end of each day.  Because I was "so busy," I needed a drastic change.  I did 5 things that not only led to me feeling better, but also to my BIG ANNOUNCEMENT:
I have my new book called Coach to Coach coming out in March!
This book is the book I always wanted to write.  This is the book everyone was always asking me to write.  This is the book I consider my greatest and most impactful work.  Using my best material and coaching lessons from my last two decades working with top athletes and organizations, I wrote a coaching story.  Yes, that's right!  I decided that since everyone always loved my stories, I would write a completely new story as a vehicle to teach my most important coaching and life lessons.
The publishers loved it and fast tracked it and the great news: you will be able to read it in March!  You can pre-order the book at the link below which will also tell you about some exciting special deals and bonuses worth up to $10,000!
Would you like to do something bigger?
Do you have a big project or great work still sitting inside of you?
Well my greatest work would never have happened if I couldn't replace my NUNI with the NUMI things.  And once I found the time and stopped making the excuses, I sat down and did it!
Here is my 5-step process how I was able to make Coach to Coach happen:
5 Ways To Produce Your Greatest Work
1.
 

Cut Your "Screen Time"

The first step on my Sabbatical was to make the conscious effort to cut screen time.  This involved scheduling when I turned on and off my phone.  I found a bunch of hours a day that weren't as busy as I thought.

Action Item:  Pick out times when your phone, computer and TV are going to be turned off.  Schedule your screen time and the things you will get done when the phone is powered down.
2.
 

Go Back To The Drawing Board

An ROI on my time proved I was putting out a lot of content.  It wasn't that I didn't love writing, but I wanted something evergreen and of bigger impact.  Blogs and posts aren't lasting.  And the reason I was missing my NUMI was because I was too "busy" on the short term to work on the long term.  I decided to take a few months off from non-stop content creation and go to the drawing board that would help me create something more impactful.

Action Item:  Examine how you are spending your time.  Then label how much of that time is NUNI and NUMI.  Decide where you should be investing your time and make a list of the big things you want to do.
3.
 

Commit To Your W.I.N.'s. (What's Important Now)

Once I had my list, I committed to spend more time with my family.  I coached my daughter's high school track team, and made every meet and event for my other daughters too.  I got up with them in the morning before school and put them to bed at night.  I also committed to writing Coach to Coach.  The combination of the coaching lessons I learned and the importance of more time with family were the inspiration for my new book too.

Action Item:  Decide what are the NUMI you will go for each day and make the commitment to make them happen.
4.
 

Set The Time And Place Each Day

After the commitment, the next step was setting a schedule and environment.  I anchored myself to a time and place each day to work.  Instead of "waiting" to "feel" like working, I designated my desk at 9am each day as the place the work would be performed and uninterrupted with the phone off.  This lead to me knowing where and when I had to be to get done what I had committed to.

Action Item:  Decide on a time and place you are going to work on your NUMI and put it in your calendar.
5.
 

Do "Deep Work"

The final step was all about action;  I got down to the real work.  Coined by Georgetown professor Cal Newport, the concept of "deep work" refers to,"Professional activity performed in a state of distraction-free concentration that push your cognitive capabilities to their limit. These efforts create new value, improve your skill, and are hard to replicate."  I did the deep work and the new book is the result.

Action Item:  With 1-4 in place, it is simply time to get working until your masterpiece is created.

Using the tips above, I was able to free up time for the important things in my life.

I am sorry I have been a little distant, but I had to take charge of my life.

The distractions had blurred the line between what was important and what wasn't.

And by gaining clarity and then taking action on my W.I.N.'s I was able to create something even greater for you.

I hope you order Coach to Coach. Now that it is complete, I am happy to have a new NUMI: reconnecting with you!  Again, you can check out all the pre-sale specials and bonuses here:

Over the next few weeks, I am going to be sharing all the lessons I learned from writing the book.  Not only will these lessons educate you, but I am also hoping they are going to help you produce your great work too!

Yours in Strength,

Martin