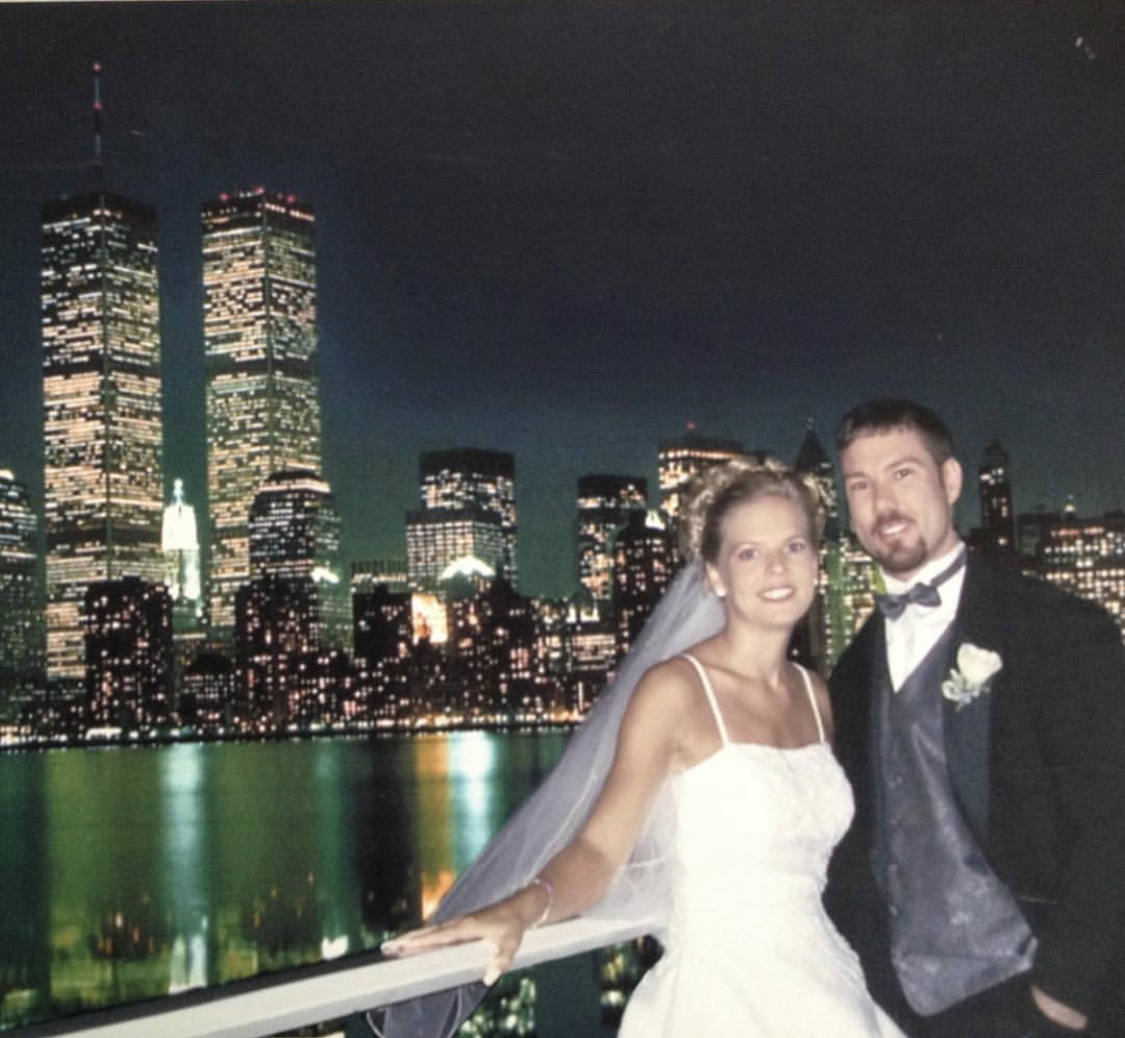 Some of "life's tests" are interesting.
Unlike the tests you took in school, life often gives you the lesson after you take the exam.
The older I get, the more I realize how poorly I was prepared for many of life's most important tests.
Although I went to high school, college and graduate school, my education about the "real world" was certainly lacking.  When I look back on the 20 years of traditional "education" that led to my four diplomas, a lot of certificates and fancy titles, you might be surprised to learn:
I didn't get taught about money.
I received no education about parenting.
I never had a class on coaching.
I wasn't instructed how to publicly speak.
I had no courses how to develop good relationships.
But probably the area I was least prepared for was marriage.
Aside from watching my own parents and the TV show Married With Children, I quickly realized the first time I looked down at the wedding ring on my finger that I was short on education how to be a good spouse.  I wish I could tell you I lucked out anyway and the last 20 years of marriage have been nothing but smooth sailing – but I can't.
The reality is there've been disagreements, arguments and all-out fights.  I've said the wrong things (and seem to still have a pretty good knack for it) and often missed saying the right thing at the right time.  Those things have placed me on the couch, in the doghouse and close to the outhouse.
I've been stressed and there have been tears.  I have felt depressed and unsure I could be the best provider and leader for my wife and kids.  Speaking of kids, I've felt the mounting pressure each of our four kids added to our relationship.  With their endless appointments, practices, events, and school, it became increasingly hard to find time "just for us."
Trying to balance work and family has also been a never-ending challenge.  While doing my best to help others around the world, sometimes I missed helping the ones in my own home.  I missed daddy daughter dances, proms and holidays too.
I often got the "tough love" life-lesson after the exam.  And when it comes to marriage, I recommend that is not the best way to do it.
I wrote you last week that I turned 50 on Wednesday.  In contrast to what I just wrote above, I want you to know those 50 years also have been filled with some amazing days too.
Perhaps the most impactful day of them all was my 30th birthday.
On the day before, I was single and still in my twenties.  But on August 4th, 2001, I stepped onto a boat that cruised around Manhattan Island and saw sights like the Brooklyn Bridge and Statue of Liberty.  That trip would not only mark the last time I would ever see the Twin Towers, but it was also the last time I would be a bachelor.  After I stepped off the boat back in New Jersey, I was a 30 year-old newlywed.
At least I started our marriage doing one thing really well – I got married on my birthday so I would never forget my anniversary.   But after our 20th anniversary last week, I look back realizing most of the other things I've learned to do well have been a combination of either luck or mistakes.  Reflecting on those 20 years, it's no surprise there have been challenges – I was undereducated and underprepared.
I'm going to offer some tips I think can help you whether you are married or not.  I'm no marriage counselor, but I do have 20 years of experience.  Although the following list is offered to help as a reminder of ways to make your relationships stronger, if you feel you might need counseling, don't be afraid to admit and take advantage of it.
Before I share the list, I want to give you what could be my biggest piece of advice.  Looking back on my two decades of marriage, this advice would have prevented a lot of arguments and distress.  Although it may sound simple and common sense, as you will probably learn through the rest of this email, common sense when it comes to relationships isn't always so commonly practiced.
Here is my biggest marital advice:  GET ON THE SAME PAGE FOR THE "BIG FIVE."
What I mean by this advice is I've discovered there were five areas that led to most of our challenges.  If we would have discussed these five areas and gotten on the same page about them, it would have saved a lot of heartache.  Here are those five areas to make sure you are both understood and hopefully aligned.  If you and your spouse are in agreement about the following five areas, you will be light-years ahead of most couples starting out:
How you view money and spending.
The involvement of your in-laws.
How you will regard faith and religion.
The definition of intimacy.
How you will raise your kids.
Until I was married, I only had "to do" lists.  But after my wedding, I added "Honey do" lists as well.  Those were lists given to me by my wife to insure I didn't get into trouble.  The "Honey don't" lists were given to me by myself after I unfortunately did.
So, to honor those two lists and my 20 years of marriage, I'm going to share my Top 20 "Honey Do's" and "Honey Don'ts."  If you are married or in a serious relationship, most of these will hopefully be great reminders of what you are doing well or to help you get back on track.  If you are single or just want to have stronger relationships, file these away and consider yourself lucky to be getting the answers before you take the exam.
20 Honey Do's
Find ways to show your appreciation.
Wear your ring all the time.
Find time for the occasional date night or trip together.
Think before you say something irrational or mean.
Consider yourselves on the same "team."
Celebrate your successes as a couple.
Find little ways to make your partner feel loved.
Find common ground with some things you like to do together.
Admit your mistakes.
Say hello and goodbye every day.
Know your similarities and embrace your differences.
Share everything – from the money to the chores to the diaper changes.
Keep secrets with them, not from them.
Choose your words wisely and your tone even more.
Look for the best, not the worst in each other.
Spend time together with some great sets of friends.
Really treat them like your best friend.
Have fun and laugh at yourselves sometimes. 
Respect each other when you agree to disagree.
Know happy marriages won't be happy all the time.
20 Honey Don'ts
Don't play the blame game.
Don't be so stubborn – it's ok to say, "It's my fault."
Don't always need to be "right."
Don't forget the magic words – "thank you," "please," "bless you," and "I'm sorry."
Don't hold a grudge. 
Don't keep score.
Don't argue in front of your kids (It stresses them out).
Don't make everything all about your kids. 
Don't try to make your spouse into someone they aren't.
Don't be your spouse's worst critic.
Don't miss an opportunity to say something nice.
Don't constantly dig up challenges from the past.
Don't take everything so serious.
Don't stop saying, "I love you," or communicating when there is a problem.
Don't assume what they are thinking – ask them!
Don't badmouth your spouse to other people especially your kids.
Don't hold things in – resentment is not a good strategy.
Don't discount or invalidate your spouse's opinion.
Don't forget why you got married in the first place.
Don't forget happy marriages won't be happy all the time.
My goal for these lists was to help you save yourself learning some things the "hard way" over the next 20 years.  That's also the goal of all my online coaching courses.  If the lists above got you thinking, I have a lot more to share about how to improve your personal and professional relationships.
Whether you want to improve your coaching, speaking or training knowledge, there is a course for you – and in honor of my 50th birthday and 20th anniversary, I have created an irresistible deal for you!
That's right!  Half off on any or all of my courses!
Depending on what you order, you could save up to $746 dollars!  If you were ever thinking about taking the Coaching Greatness, Presenting Greatness or Training For Warriors Certifications, now is the time.  There has never been a discount this big on any of those products.
Click here for your special discount code and explanations of all the programs.
This offer is only good for the rest of August, so don't miss out.
Take advantage of the offer today and you will have another opportunity to get the lessons now before you take the test.
Yours In Strength,
Martin