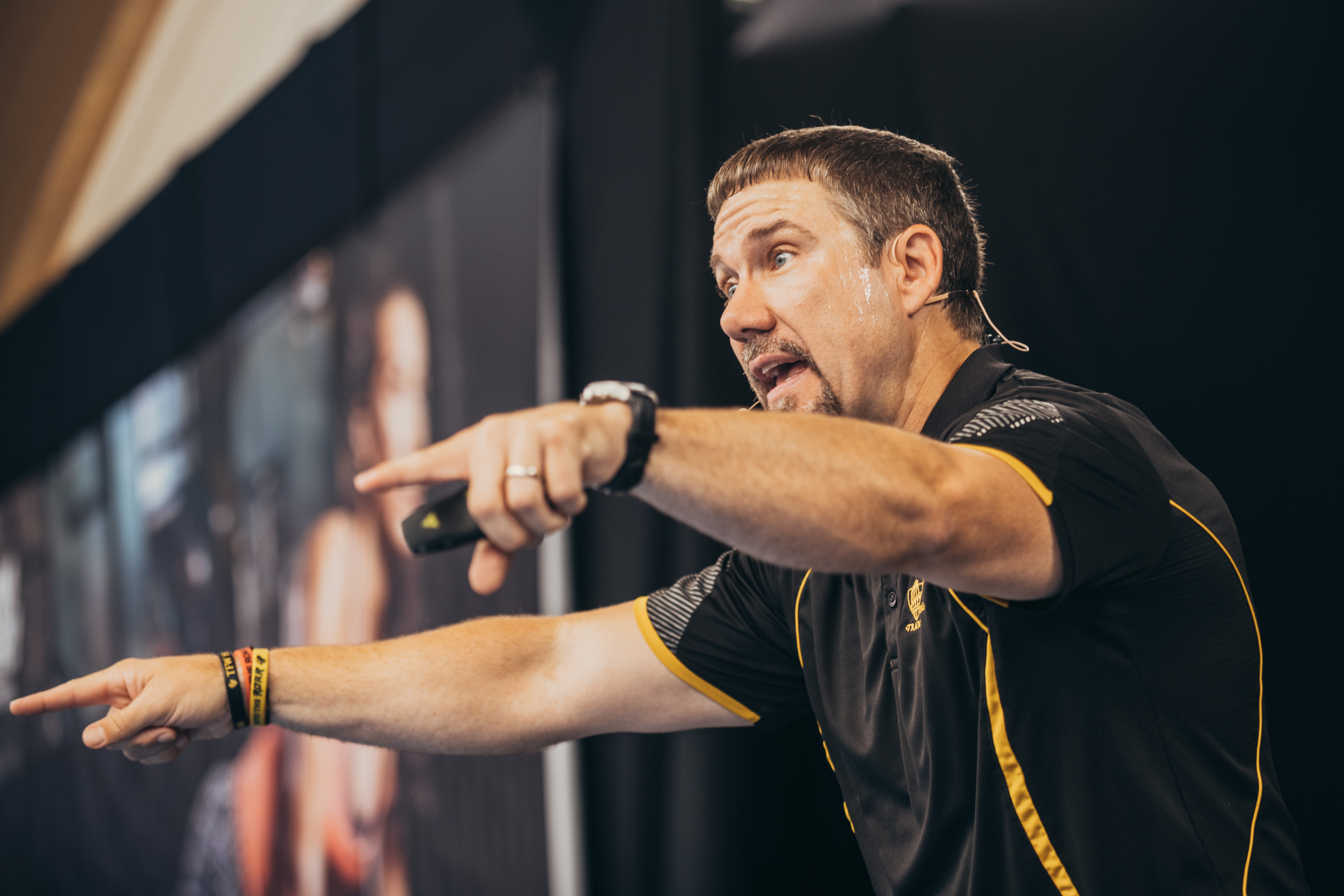 Now that you know I have a new book releasing in 3 weeks, you may wonder if it was "hard or painful" for me to write.
If you can believe it, writing my new book Coach to Coach wasn't painful; it was actually a pleasure.
After all the writing I have done over the years, I have come to enjoy the process of writing and editing.  It may sound crazy, but I not only enjoy looking for errors and ways to make my work grammatically correct, but I also relish looking for new ways to more positively affect people with my writing style.
So, to me, sitting down for hours creating and editing is not painful.  Just like someone who may sit down at the piano and play for hours for the joy of it, writing to me is pleasure.  The story in Coach to Coach had been trapped inside me for so long, it was actually invigorating to finally let it out.
There was, however, one part of every book I have ever written that is the toughest.  This is the one section in which I am always afraid I will make a major mistake.  And that mistake has nothing to do with my ability to understand grammar or punctuation.  That mistake has everything to do with my understanding of people.
So, what is the hardest part of a book for me to write? 
The Acknowledgements!
The Acknowledgements is the section where, after all the hard work of doing your best to show the world what you've got, you have to be humble and show gratitude to all the people who helped you out.   When I was writing the acknowledgements for Coach to Coach, I realized the process was like making my Gratitude Journal public.  And because of that, I was afraid to leave anyone out.
As I was writing my Acknowledgements, I spent time looking at every stage of my life and did my best to identify the key people who helped me to be able to write the book.  As the list got bigger and bigger (it eventually spanned over 200 names) I realized two important lessons:
#1  You never do anything alone.
 

You have a lifetime of people to thank for the things you have achieved.
#2  After you put the names on paper and publicly thank those people, you actually feel better.
On your road to success, it's easy to forget the people closest to you who helped with the construction.  It is easy to think you reached your goals all by yourself, but this exercise of reviewing my life and thanking the people who have made my success possible was a real eye opener.
What is your Acknowledgements page?  When was the last time you reviewed your life and created a list of people to thank?  As I hinted in #2 above, not only will it make your relationships stronger, it can actually make you healthier too!
Don't believe it? Well here are some interesting facts about having an "attitude of gratitude" you should know.
Numerous studies on the benefits of gratitude have shown keeping a gratitude journal and or thanking people can increase your long-term happiness by more than 10%.  Research on gratitude has also discovered writing in a gratitude journal can even your reduce blood pressure by 10%.  In addition to those heart benefits, research has also shown keeping a gratitude journal also caused improvements in exercise patterns and a reduction in physical ailments!  And if those weren't enough to get you thanking people, gratitude is also linked to decreased depression and improved recovery times from traumatic events.  So, if there is anything you should take from the stats above, you should spend some time each day on being thankful for what and who you have in your life by building your own acknowledgements page!
Now that you have heard some benefits, how are you currently showing gratitude on a daily basis?
Are you taking advantage of the health benefits mentioned above?
I get it.  Maybe being gracious doesn't come naturally in your fast paced day.  Maybe you weren't raised in a home where gratitude was the prevailing attitude.  And yes, it can be tough to figure out where to start.  Well, I have created the following gratitude primer to help you.
The first place you can start is by writing your own Acknowledgements page!  Even if you haven't written a book, I suggest that you still do it.
Use the first two steps to make sure you don't leave anyone out.  And then I will give you 5 simple ways to make sure all the important people you remember know about it too.
How To Write Your Acknowledgements Page
1.
 

Break up your life into easily designated sections.

a. Start with your School Years

Start with your grade school, then middle school, then high school, and college.  Think back on each section and make a list of the people you need to thank for helping you at every stage.  Teachers and mentors should comprise a lot of the list.

b.  Next break down your past Jobs

Examine all the jobs you've ever had.  Look at how your current career has been built up according to jobs or years on the job.  Bosses and co-workers should add more names to your list.

c.  Think back on the all your Teams

Did you play any sports or were you part of any clubs growing up?  Make a list of the teams and then a list of all the coaches and teammates who made you better for today.

d. How about your "Besties"

Who were your best friends growing up?  How about during school and different stages of your life.  Although you may no longer be in contact, they are still worth thanking for helping you.

e.  Did you have Hobbies?

Was there ever a music, martial arts or Girl or Boy Scouts program in your life?  If there was, the odds are the people running them had something to do with who you are today.

f.  Anyone Famous in your life?

Just because you may not know them personally does not mean a person hasn't helped to shape you.  Are there any authors, actors, sport stars or tv personalities who have influenced you positively?  List them.

g.  Don't forget your Family

The easiest names to remember are also the most common people leave off the gratitude list.  Just because your family "should know" they have helped you doesn't mean they know it.  List every one of your family members who has been a person of influence.
2.
 

Spend Some Time Detailing Out Your List

Once you review sections a-g above, you should have a big list of names of all the people who have helped you in your life.  Go through it again to make sure you didn't leave anyone out.  Take your time and more names will magically appear.
3.
 

Thank Them!

So, now that you have your list, it is time to do something about it! With that big list you have created, now you can and should reach out to each one of those people and offer some thanks.

This exercise should have helped you recognize the power and influence the people have had on you from your list. If you really spent the right amount of time on it, you should also have discovered that the real goal in life should be to get on as many of other people's gratitude lists as possible.

One of the greatest hungers a person has is to be appreciated; to be acknowledged.  Knowing this, it is one of the best gifts you can give someone else.  And as you are about to see, thanking someone is not just about writing down their name on a piece of paper.  There are better ways you can show your Acknowledgements.

Want to make someone else's Acknowledgements page?  Here are 5 surefire ways to do it:
5 Ways To Live The "Attitude of Gratitude"
1.
 

Send An "Acknowledgement" Card

Once you have your list made, one of the best "old school" ways to let someone know how they have helped you is to write a note or card to them. Although everyone seems to know this one, few people do it. Think about the power of getting a note of appreciation in the mail. Now think about how you and the other person will feel when you do it.  Get some cards, envelopes, and stamps and get going.
2.

 

Give A Compliment
In my new book, I remind you that a big part of coaching is to actually recognize and reward people for a job well done.  A great way to do this if you don't want to send out notes is to give out compliments. You can make someone's day by giving out compliments on little things that you may take for granted. If you see something you like, let a person know about it. You will be surprised how it helps both you and them.  Make an effort to give out 5 compliments a day for the next week and see if you can stick to it.
3.

 

Make A Public Announcement
Let someone know exactly why you are grateful to have them in your life and do it in front of other people. Make sure the Acknowledgement is specific and planned out.  Giving out praise in public is always an amazing way to make someone's day and create a moment that person will never forget.
4.

 

Throw A High Five
It is my firm belief that everyone can use a high five. That doesn't just mean people you work with, it means your family and friends too. When you give the high five, let the other person know that you are grateful for having them in your life. A great place to start might be with one of your best coaches!
5.

 

Offer Your Congrats
Too many people want to save the "good stuff" for themselves as if by recognizing great acts there is less "good stuff" for them.  Wrong!  When someone you know is celebrating a cool achievement, offer your sincere congratulations and be genuinely glad.  Spend each day looking to congratulate someone on a job well done and it could be the most valuable habit you develop in 2020.
Now that you should be well on your way to becoming a master of gratitude, I want to conclude by offering some gratitude to you.  As a reader of my work (and if you have made it this far into the email), I am grateful you took the time to listen to what I have to say.
If you have enjoyed my emails, you are going to LOVE Coach to Coach and I promise if you get a copy, you will want to get a copy for someone else too.  That could actually be the best way to thank someone for helping you!
I created my "Get ONE Give ONE" special with this in mind.  If you order two books, I will send you 3 free coaching bonuses as a special gift. Just sent the receipts to me and I will send the  back to you with a note of thanks.
HERE IS THE LINK WITH MORE SPECIALS TOO
I promise the book makes a great gift and is going to help a lot of people.
Thank you for joining the mission of making a world of better coaches.
Yours in Strength,
Martin