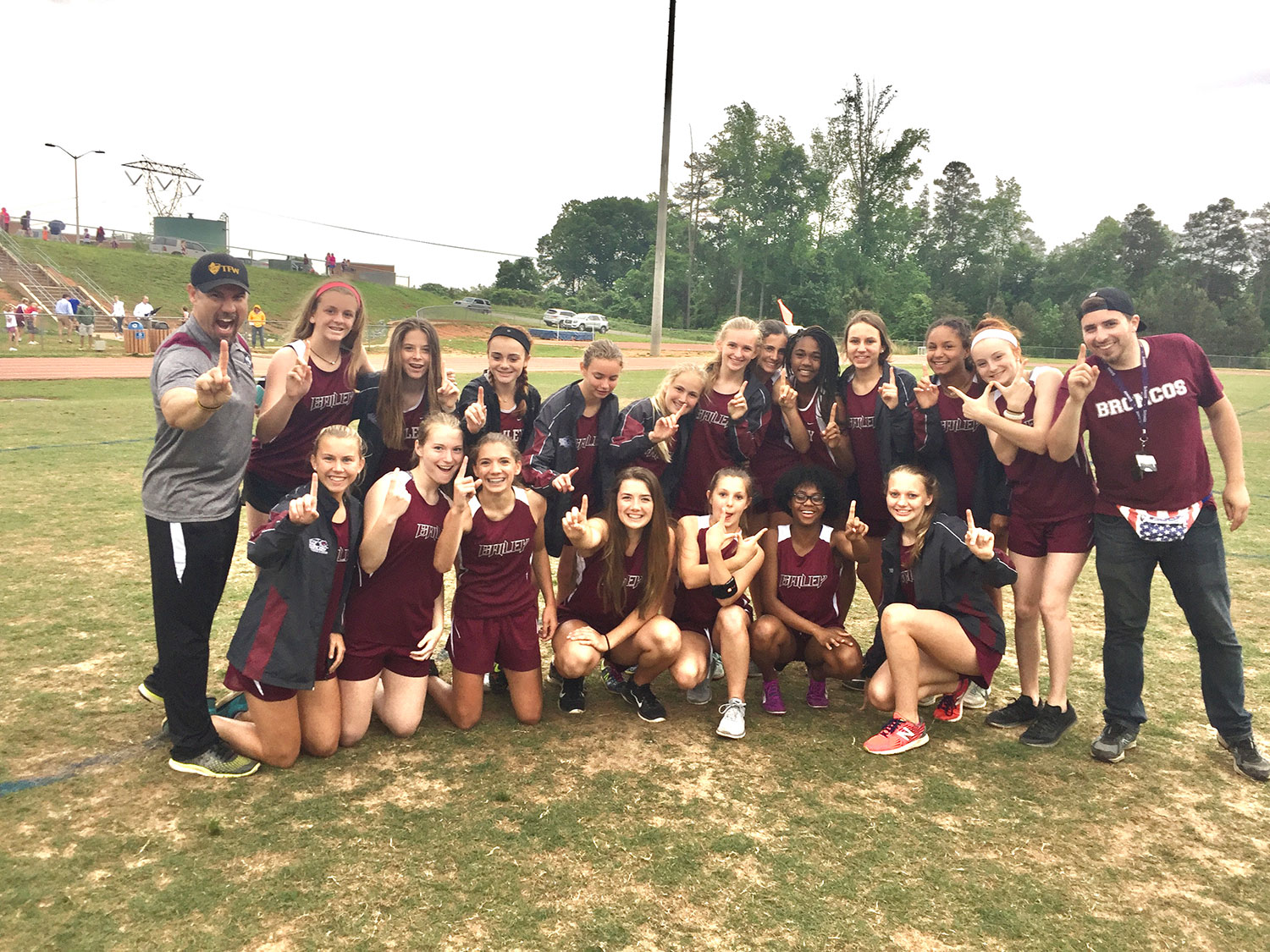 Coach,
Over the last 20 years, I have had the opportunity to coach a number of different teams.  In fact, there may be few people that have coached teams ranging from such a wide variety of levels in both age and ability.  You might believe that my experiences coaching NFL teams, world class fighters and special forces from the military would have been the most rewarding or exciting, but you would be incorrect.  Yes, it has been an honor to stand on NFL sidelines, corner fighters at the UFC and be behind the scenes with Navy SEALs, but my last season of coaching middle school track reminded me once again the enjoyment from coaching is not about the high level of the athlete.  Enjoyment from coaching is about raising the athlete to a higher level.
As I mention in my bio on the jacket of my new book Coach to Coach, some of my greatest coaching experiences have come from high school level and below.  Two years ago, I had the honor for the second year to help coach our town's middle school track team. I was very excited about the season and knew the girl's team was going to be strong with some returning athletes from the previous year.  
At the first practice, I made the girl's team a promise that if they gave their best all season long, we would avenge our only loss from the previous season, finish as conference champs and go undefeated.  During the season, the team worked as hard as we asked them at practice and never questioned the difficulty of some of the races and events that were chosen for the individuals. Over the months we spent together, this team built fantastic chemistry and made it a treat for me to go to the track every day.  Week after week, the team dominated the competition. School records were broken and personal records were set at every meet. I had set expectations high for these girls and they were living right up to them.
Then came the final meet of the season.
I knew the girl's were aware of what the meet represented.  If they could best the two teams (and one of our big rivals) it would be the perfect season I promised at that first practice.  In a meet that was rainy and cold, the teams battled. When the final scores were announced, our girl's team exploded in cheers.  They had done it with another dominant performance winning the tri-meet 105 to 13 to 11.  
As we were taking our photos, I realized the season was perfect, but it was also over.  As I got a chance to reflect on the last few years, although those kids might think they learned some things from me that season, I also received a number of important lessons too.  I know as a coach I was there to grow them, but in the process of growing someone else, you grow yourself too. You may have been given the title of coach by someone higher up in an organization. In order to live up to the title, a coach "Has To" be a number of things to the people below them.  Here are 10 coaching lessons that I discovered that season at the track:
10 Things Every Coach "Has To" Do
A Coach has to be happy to be there.
A Coach has to set expectations high.
A Coach has to have tough standards and live up to them.
A Coach has to create an environment to bring out best in someone else.
A Coach has to be positive even when a student makes mistakes.
A Coach has to see possibility when a student thinks there is none.
A Coach has to see something in someone else they cannot yet see.
A Coach has to lift the team up and improve confidence and esteem.
A Coach has to ask the question each day, "How can I help?"
A Coach has to believe in them before they believe in you. 
That season was a great success.  We had an undefeated girl's team and there were a number of records broken.  But as I look back on the season, I was taught the most important lesson:
For a coach, there is a difference between Success and Significance.  
Although we won the conference championship, I now understand that was not the most important thing I produced that year.  Championships get forgotten, but a significant impact you can make on someone else's life by your words or deeds can last forever.  While coaching someone else, you just might be the person to create the belief someone needs to make a lasting change in his or her life. I hope over the course of the season, I said or did a couple things that will be significant to those kids for years to come.
Would you like to be more significant as a coach?  If you enjoyed the tips above, you will love my new book Coach to Coach and my Level 1 and 2 programs called Coaching Greatness.  Both can be found here on this website.
The list above should give you some insight how to become a better coach.  My wish is it also inspires you to take some time out of your schedule to serve others.  The last four seasons of carving out time to be down at the middle school and high school track reminded me that regardless of level or ability, I just love to coach.  I hope you spend some time discovering what it is you really love to do too.  
Yours in Strength,
Martin